We are experts in employment law.
At Capstan, we develop innovative solutions to help you limit risks and achieve your goals.
A true partner
for companies.
We provide our clients with continuous support in order to respond to all employment issues they may face.  Our approach takes into account your company's legal environment, business constraints and strategy.
Our lawyers advise you on the application of employment regulations and ensure that the most appropriate solutions are implemented, in line with your company's best practices.
Our lawyers assist and represent all companies in all individual or collective disputes.
We provide tailor-made training: for individuals or teams, we conduct training on site, remotely or at our office.
The strength of a major employment law firm and the agility of a start-up.
Capstan is the leading employment law firm in France. We help employers in all sectors, associations, federations, start-ups, small and medium-sized and mid-cap businesses, SBF 200s and CAC 40 companies, in managing their social policy to turn it into a strategic asset and boost their development.
Our responsiveness and flexibility enable us to provide our clients with rapid, concrete and pragmatic solutions.
Lawyers and leaders in employment law.
We consistently rank among the best law firms in employment law firms rankings, both in France and worldwide, in our field of expertise.
Trophées d'Or 2021
Palmarès du Droit
Top Tier 2022
Legal 500 EMEA
We operate in 11 cities in France.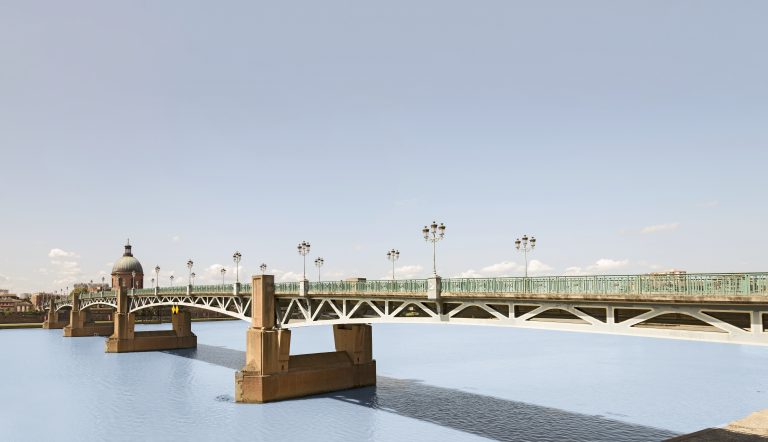 And our alliance across 62 countries.
Find out more about our international presence Belarus

Bulgaria

Croatia

Czech Republic

Estonia

Hungary

Kazakhstan

Latvia

Lithuania

Poland

Russia

Slovakia

Ukraine

Argentina

Brazil

Chile

Colombia

Mexico

Peru

Belarus

Bulgaria

Croatia

Czech Republic

Estonia

Hungary

Kazakhstan

Latvia

Lithuania

Poland

Russia

Slovakia

Ukraine

Argentina

Brazil

Chile

Colombia

Mexico

Peru

Venezuela

Australia

Bahrain

China

India

Israel

Japan

New Zealand

Saudi Arabia

Singapore

South Korea

Thailand

Turkey

United Arab Emirates

Canada

United States

Austria

Belgium

Cyprus

Denmark

Finland

Germany

Greece

Ireland

Italy

Luxembourg

Malta

Norway

Portugal

Netherlands

Romania

Serbia

Slovenia

Spain

Sweden

Switzerland

United Kingdom
Peru

Venezuela

Australia

Bahrain

China

India

Israel

Japan

New Zealand

Saudi Arabia

Singapore

South Korea

Thailand

Turkey

United Arab Emirates

Canada

United States

Austria

Belgium

Peru

Venezuela

Australia

Bahrain

China

India

Israel

Japan

New Zealand

Saudi Arabia

Singapore

South Korea

Thailand

Turkey

United Arab Emirates

Canada

United States

Austria

Belgium

Cyprus

Denmark

Finland

Germany

Greece

Ireland

Italy

Luxembourg

Malta

Norway

Portugal

Netherlands

Romania

Serbia

Slovenia

Spain

Sweden

Switzerland

United Kingdom

Belarus

Bulgaria

Croatia

Czech Republic

Estonia

Hungary

Kazakhstan

Latvia

Lithuania

Poland

Russia

Slovakia

Ukraine

Argentina

Brazil

Chile

Colombia

Mexico
Cyprus

Denmark

Finland

Germany

Greece

Ireland

Italy

Luxembourg

Malta

Norway

Portugal

Netherlands

Romania

Serbia

Slovenia

Spain

Sweden

Switzerland

United Kingdom

Cyprus

Denmark

Finland

Germany

Greece

Ireland

Italy

Luxembourg

Malta

Norway

Portugal

Netherlands

Romania

Serbia

Slovenia

Spain

Sweden

Switzerland

United Kingdom

Belarus

Bulgaria

Croatia

Czech Republic

Estonia

Hungary

Kazakhstan

Latvia

Lithuania

Poland

Russia

Slovakia

Ukraine

Argentina

Brazil

Chile

Colombia

Mexico

Peru

Venezuela

Australia

Bahrain

China

India

Israel

Japan

New Zealand

Saudi Arabia

Singapore

South Korea

Thailand

Turkey

United Arab Emirates

Canada

United States

Austria

Belgium